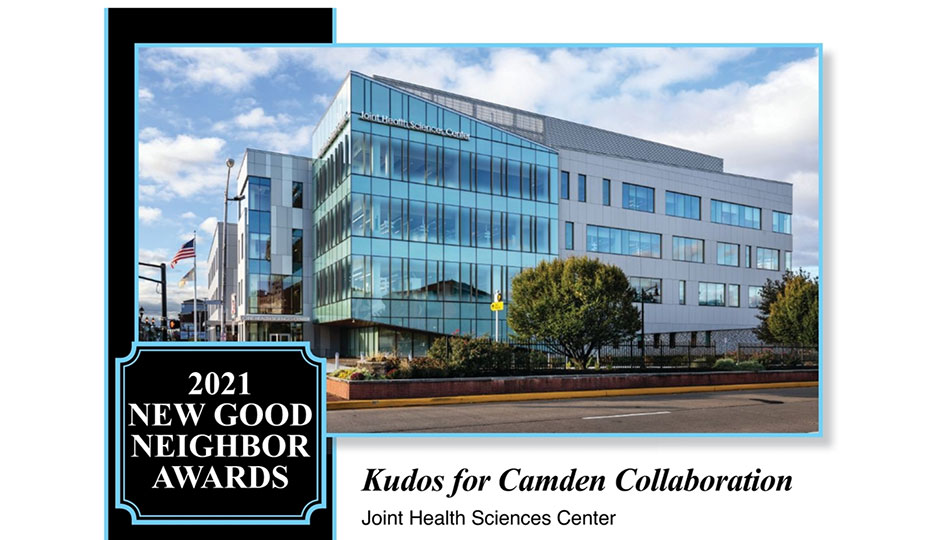 Eureka's nomination of the Joint Health Sciences Center in Camden, NJ, has won a 2021 New Jersey Business & Industry Association (NJBIA) New Good Neighbor Award. Director of Marketing and Business Development Amanda DiCrescenzo is credited with the nomination.
The 61st Annual New Good Neighbor Awards are sponsored by NJBIA and New Jersey Business magazine to recognize contributions to the economic value of New Jersey communities. The 2021 panel of judges recognized 13 projects representing more than $425 million in capital investments, over 5,000 permanent jobs, and over 3,000 construction jobs.
The Joint Health Sciences Center (JHSC) is a 100,000-square-foot medical research, education, and training center in Camden, N.J. The project was jointly developed by Rowan University, Rutgers-Camden University, and Camden County College. Eureka Metal & Glass Services, Inc. performed the glazing scope of work, which included unitized exterior curtain wall, punched and ribbon windows, and various entrances.
DiCrescenzo submitted the project to the New Good Neighbor Awards to celebrate its collaborative nature and long-lasting value to the City of Camden. The facility will provide meaningful medical care and workforce training.
"Eureka takes pride in every project, and we continually look for opportunities to celebrate the projects and teams on which we work," explained DiCrescenzo. "We are thrilled that the Joint Health Sciences Center has earned this recognition."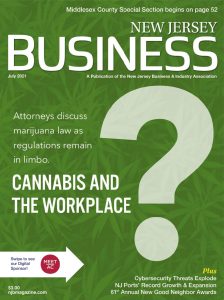 Read the New Jersey Business feature on the Joint Health Sciences Center.
Read the full edition of the magazine to see all of the winners.
Read Eureka's project profile of the Joint Health Sciences Center.